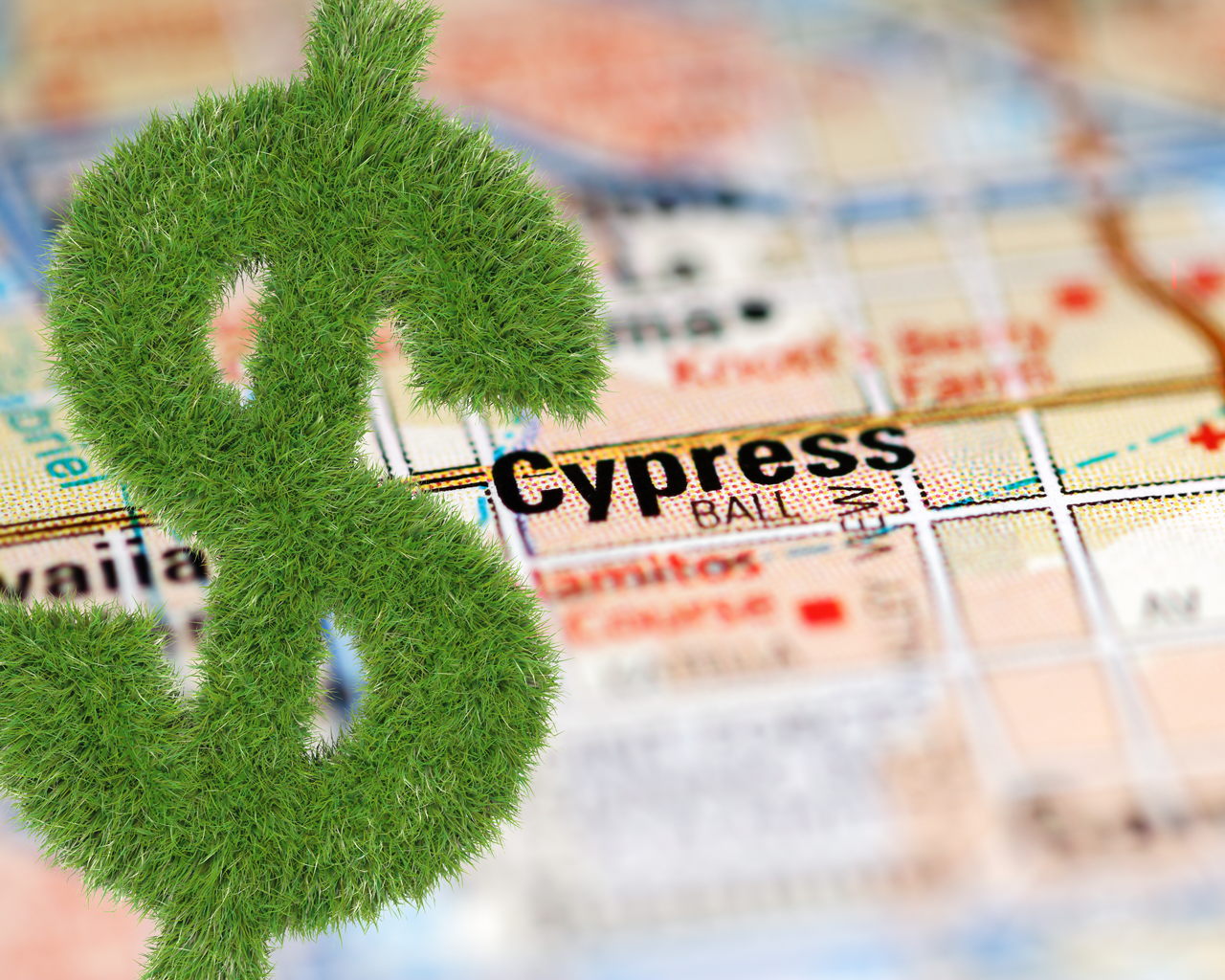 22 Nov

Turf Talk: Can Artificial Turf Save Cypress, California Homeowners Money?

Call it Artificial Turf or Synthetic Grass. Does it really matter if it saves money for a Cypress, California homeowner looking to save on water bills and reduce maintenance costs?

There is a time and place in every homeowner's budget and planning cycle where they look at the long-hold realities and high costs of home maintenance and landscape design with an eye to savings.

The team at Turf Capitol knows that a homeowner contemplating the installation of a premium artificial grass product is looking to not only pick the right synthetic turf product for aesthetic, comfort and durability, but perhaps more for the focus on the bottom-line savings and water conservation benefits associated with installation and use of these next-generation, eco-friendly and drought tolerant landscape products.

Call us or contact us via email today and let our team of installation professionals can come to your home and provide an exact estimate of the long-term cost savings and water conservation benefits specific to your home.

Phone: 844-367-8873

Email: sales@turfcapitol.com

Not ready for a visit yet? Turf Capitol offers this guide for generalizing anticipated savings through the following example tailored to the needs of Cypress, California home and rental property owners:

Q: How do I calculate my potential water savings from installing artificial turf to replace a grass lawn?

A: Golden State Water Company is a company that sets rates for residential water consumption in Cypress, California (not including extra draught condition surcharges) and those costs can be found at these links:

Understand your bill: http://www.gswater.com/download/GSWC-Bill-2.pdf

Understand your rate: https://www.gswater.com/los-alamitos/download/rates_accountability/R3-1-Rf.pdf

Based on these Cypress, California rates, Turf Capitol experts did some math for Cypress, California homeowners based on a 1,000-square-foot artificial turf landscape requirement for a single-family home.

By using data from the Southern Nevada Water Authority, Turf Capitol works from the understanding that each square foot of lawn replaced with synthetic grass results in an estimated 55 gallons of water savings annually. When using this model for determining the future annual water savings from replacing a grass lawn with a 1000-square-foot synthetic grass solution, a Cypress, California homeowner can start with this general equation for looking at savings from a Turf Capitol artificial turf install:

1000 x 55 = 55,000 gallons

55,000 gallons / 748 gallons = 73.5 ccf

73.5 ccf x $___ = $____ (Estimated Annual Savings)

Without a visit and direct survey to determine actual savings to anticipate from a property owner's monthly bill, it's hard to land on exact numbers, however, remember Turf Capitol professionals will schedule an appointment to come to your home, discuss installation options and estimate a custom solution tailored to the unique needs of a your property, all at no cost! So call us today and get started.

CCF (Water) – Your water meter measures the volume of water you use in hundreds of cubic feet (CCF). One CCF of water equals approximately 748 gallons.